Thank you for your interest and support.
It means an awful lot.
On April 16, 2015, I received a healthy kidney from an altruistic donor.
If you remain interested in donating a kidney, please visit the National Kidney Foundation website or speak with your doctor about local needs.
Please consider organ donation. It saves lives.
I'm proof.
---
April 12, 2015: We found a donor!
---
I need a kidney. There. I said it.
As someone who abhors asking for anything, those are the worst four words I've ever written. But I know people want to help, and I've recently learned that the only way they can help is if they know what's going on.
So I'm asking you: Can you help me find a kidney?
First, please get yourself tested. It's a simple urine test. The next time you are in for a visit with your doctor, ask to run lab work to test your creatinine/protein levels for chronic kidney disease.
The disease that is breaking down my kidneys is called FSGS (focal segmental glomerulosclerosis) and is known as a "silent killer" because it doesn't have any symptoms until the late stages.
WHO AM I?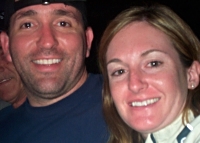 My name is Wil. I am 42 years old. I live in New York with my wife, Jenn, of ten years. We have three adopted cats: Anabelle, Penelope and Violet (sisters!). My wife and I are both from California; we moved to New York in 2007 after falling in love with Central Park and the speed of the city. I'm a soccer fan. I cried when MCA died. I like to travel with my wife. I enjoy supporting others.
How did this all start?
About 12 years ago, I went in for a routine check-up, when an excess amount of protein was found in my urine results. After a follow-up test, the diagnosis of FSGS was confirmed. From that point, I have had countless medical exams, undergone two biopsies, digested an abundance of medication and changed diets more than I'd like to discuss. After a decade of managing my disease, the day has come: I need a kidney.
Why did I get this disease?
No one knows. I've been a healthy and active kid my entire life with no major illnesses. This disease does not run in our immediate family. Nothing in my life, that we are aware of, has been linked to this disease.
What are my options?
I am at stage four (of five), which means that we need to start preparing for a transplant. Our hope is that we can skip dialysis by finding an altruistic/Good Samaritan donor now before my kidneys deteriorate to stage five when we will no longer have an option.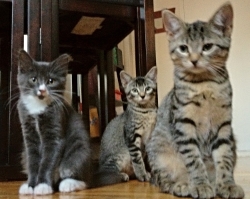 What do I need?
Right now, I need someone who understands and accepts the tremendously unselfish act of being an altruistic/Good Samaritan donor and is willing to donate a kidney. If you know someone who may be interested in donating and are comfortable sharing this message with them, the best way to reach me is below:
How you CAN help
I have a beautiful and loving wife who has been by my side through the entire decade-plus ordeal. I have a deeply caring set of family members and an amazing number of friends who have shared some incredible stories of support. My colleagues have been beyond helpful. I could not ask for a better support group.
With your help, I'm hoping we can share my story with more people, giving us a better chance of finding a donor who can give me the gift of continued life.
To learn more about becoming a donor, please click here.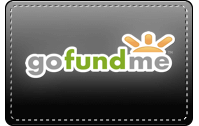 Donate to our fund
We are raising funds to cover the following costs:
Transplant costs not covered by our insurance
Registration on matchingdonors.com
Costs for the donor and their family not covered by our insurance
All unused funds will be donated back to The Rogosin Institute, an independent, not-for-profit institution for research, treatment and education in kidney disease.
Are you a match?
If you want to learn if you're a match for me (or one for one of the many other good people who are looking for a donor), please contact our transplant coordination team:
Marian Charlton, RN, CCTC, Chief Transplant Coordinator
Phone: (212) 746-1742
Email: Click here
Help us share
As difficult as it is to ask for help, I know I've passed this difficulty onto you as well, so I've created some options for sharing my story with your family, friends and colleagues:
Twitter: Click here to tweet this message: "This guy needs a kidney: wiljr.org/kidney–can you help me find a donor? #wiljr_kidney"
Facebook: Click here to post a message on Facebook, something like: "This guy needs a kidney–can you help me find a donor?"
LinkedIn: Click here to share a message on LinkedIn, something like: "This guy needs a kidney–can you help me find a donor?"
Website: If you're in conversation with someone and want to point them to a spot to find more information: wiljr.com/kidney
Email: Here's something you can share by email:
"Hi Name,
A close connection of mine notified me they need help to find a kidney donor–do you know anyone who might know a "Good Samaritan" donor? If so, I'd greatly appreciate you getting them in touch with www.wiljr.org/kidney.
Thank you!"
Thank you
There are people in my life that have helped me beyond anything I could imagine.
There are people I don't even know yet that will provide support along the way.
I don't know how or if I'll ever be able to thank you in the way I'd like to, but I will try.
Thank you.
Updates